About TKDCoaching.com
TKD Coaching is the website of Master Paul McPhail (Viii dan, Member of the ITF Technical Committee.
ITF Taekwon-Do practitioners all over the world at one time or another need extra inspiration or expert help with their training. TKDCoaching.com addresses this by providing the best range of free & premium in-depth coaching videos available anywhere on the internet.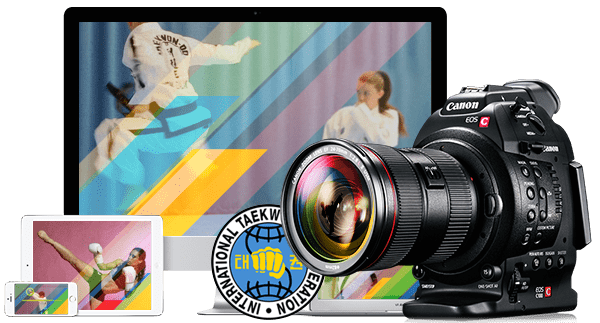 Helping all levels of ITF TKD students throughout the world
We were proud to have been featured on a number of prominent websites and blogs, some of those listed below.
Master Paul McPhail

VIII Dan, ITF

Master Paul McPhail has been training in Taekwon-Do for over 40 years. He also dabbles in computers, and has been webmaster of the world renowned ITFNZ website since it's launch back in 1997.

He had the idea for an on-line coaching after providing video analysis for members around the country, and registered the domain name tkdcoaching.com back in 2011. He called on itkd.co.nz website designer Mike Peetz to once again do his magic to create the new site, which was launched on 15 May 2015.
Mr Mike Peetz

Designer

Mike Peetz is a 2nd Dan, currently training in Auckland, New Zealand. Mike has had a long association with Taekwon-Do, having initially started his training under Master Evan Davidson in the 80's.

Mike was responsible for the initial overall look and feel of the TKDCoaching.com web site; establishing the site typography, visual interface design, color palette standards, page layout details, and the particulars of how the graphics, photography and audiovisual media elements of the site come together to form an integrated whole.
Miss Rachel Bates

Social Media Manager

Rachel Bates has many roles at TKDCoaching.com including co-ordinating social media and overseeing communications. She is also a site editor and contributes blog posts.

Rachel has been Master McPhail's personal assistant since 2014 both at Warrior Taekwon-Do and at TKDCoaching.com and has been an important team member as the site developed. She is passionate about the possibilities the site represents to Taekwon-Do practitioners all around the world.