Upskill from wherever you are in the world
It's easy to plateau in your training
👊 Your own training needs get overlooked when you're busy helping others
👊 The rest of the Taekwon-Do world can seem far away
👊 It can be a long time between seminars with visiting experts
👊 There isn't always someone available to "instruct the instructors"
👊 Motivation starts to slip when you don't have fresh input
There's never been a better time to connect, collaborate and challenge yourself through online professional development learning in Taekwon-Do.
I created TKDCoaching.com so that everyone who wants to upskill in Taekwon-Do and instructing can have access to a range of the best free and premium in-depth coaching videos and resources available anywhere on the internet.
Now, you can learn from the best the world has to offer from wherever you are, without leaving your dojang.
Grand Master Paul McPhail
A look inside the membership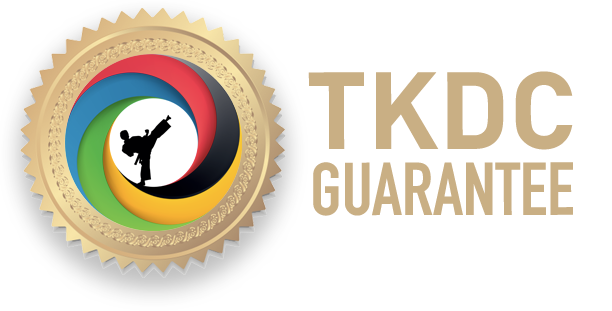 "If you find it is not what you expected or you are not happy for any reason, then email me inside 30 days and I will refund you in full."

Grand Master Paul McPhail
9th degree black belt
What our members are saying
From my early stages in Taekwon-Do and onwards, Master McPhail has instilled and enforced the fundamentals needed for a good foundation in TKD. With his vast knowledge and teaching abilities I have progressed farther then I've thought possible which has enabled me to achieve what I have to date.

II dan - Patterns World Champion

Master McPhail encouraging me to follow my dreams within the martial art of Taekwon-Do. He provided a strong base with his vast knowledge regarding the many facets of the art, particularly the fundamentals and intricacies of patterns.

III dan - ITF Patterns World Champion

After being disappointed at not placing at the National Taekwon-Do Championships, I seeke guidance on my pattern performance from the world's best coaches at TKDCoaching.com.

If you are serious about being your best for a grading, a competition or just want to get it right, then to be the best you have to be coached by the best – TKDCoaching are the best.

III dan, 6 X World Cup and World Championship Gold Medallist

Excellent work you've been doing with the tkdcoaching site, can only guess the number of hours put down to get this up and running. Very good and informative videos, especially with respect to sparring and to kids instructing.

Norway

Thank you Sir for all your hard work producing such a valuable means of instruction and reference. Much appreciated.

United Kingdom

I absolutely love the website. Looks very professional but most importantly the content is great! Thank you for providing such a valuable service!

United Kingdom

I am immensely happy as a Premium Member of Tkdcoaching.com and the Expert Coaching Group. The Premium videos are a treasure for me to improve my techniques. It is also a great opportunity for me to have association with great Taekwon-Do pioneers.

India

Brilliant the videos provide much information which I use to help in teaching, own training and coaching. I could have done with the website some years ago.

United Kingdom

TKDCoacing.com has filled a huge gap in my personal training and provided me with the ability to infuse new training techniques at my place of training.

The broad range of creative and highly technical instruction available through TKDCoaching.com has provided a spark to our dojang.

USA

The exposure to training techniques from the experts has not only invigorated our classes it has inspired our students and instructors to develop innovative training exercises based on what is provided.

USA

This feedback is both related to techniques, technical part (picture/sound quality) but also the way of teaching and the educational part. They gave me a lot of tips, tricks and things to reflect over, have tried a few of the games and such and they do work! Both with kids and adults.

Norway

TKDCoaching.com has filled a niche that desperately needed filling. Awesome high quality in-depth video content, great feedback group on Facebook, monumental historical material, and regularly updated.

Well worth the monthly fee! I'd recommend it to every serious student and instructor who'd like to get inspired. Keep up the good work!

Norway

Amazing work that you do!!! I am in awe! Thanks so much for this and the enormous time that you have invested in it. This was what I was looking for and I found the answers here!!  Amazing once again!

New Zealand

Great site lots of information. Well done the best Taekwon-do site I have seen.

Wales

Thank you Sir and all the brilliant instructors who have taken the time to provide members with high quality videos and great insight into various training aspects. All the great skill presented is always inspiring and keep up the fantastic work!"

South Africa

The Premium membership provides ITF practitioners the unique opportunity to learn from many of the best in Taekwon-Do without traveling the globe.

USA

I signed up for the tkdcoaching tutorials..a few months should have done it sooner...awesome master hutton videos...core power is where its at - been pushing my students this way!!

Portugal

There would be few (if any) that can offer a facility such as this and I for one am extremely grateful for the knowledge the site imparts and the amount of time and effort that goes in to make it happen.

Premium for Clubs is a remarkable opportunity to help us be 'The Best We Can Be'.

New Zealand

TKD Coaching Premium for Clubs has been a great source of inspiration for our instructors. The selection of videos from different instructors around the world is immense, with something to learn in each video.

Finland

Great service and platform. The site has served my club well as we are expanding with new instructors holding classes, and the site has been a great tool for them in their teachings. For me personally, the sparring drills have been most useful and thanks to them I won a national competition here in Sweden.

Sweden

TKDCoaching.com has been invaluable in my training. Both myself and my 2 daughters attained our black belts last year and the TKDcoaching resources played a big part in us passing and continuing with our training. Thanks for all your support.

GTF Scotland

TKD Coaching is the only online system (apart from social media) that provides such a rich database of ITF Taekwon-Do knowledge and ideas for both training and instructing, all in one place.

The particular appeal for us is that you can expand your toolbox with a whole set of new ideas to infuse your training with, in order to shake it up regularly.

Tiger Division Martial Arts, Austria

Congratulations to Master McPhail and all the contributors to Tkdcoaching.com, for producing a site with excellent training methods and content for all ITF Taekwondoist's. Thank you too for providing access to the wonderful General Choi seminars which can be watched time and time again.

Fortitude Taekwon Do Academy

TKD Coaching Premium for clubs is an excellent source of knowledge, instruction and reference for our instructors. Thank you for all your hard work. Definitely the best Taekwon-Do site!!

Irish Taekwon-Do Association

TKD Coaching has provided a unique coaching tool that should be utilised by everyone in Taekwon-Do! It is a mainstay in our furthering education for Instructors and always used in staff training development. To not have this as part of your syllabus is like teaching without the manual. Respect to all involved in this wonderful compilation of tutorials.

Scotland

The Master Hutton Kubz Course is worth becoming a premium member for this content, alone!

Connacht Taekwon-Do

TKDCoaching.com presents a thorough and modern use of technology, bringing quality ITF Taekwon-do videos to coaches and students alike. I use it often for inspiration to develop new sparring and pattern drills for my students.

University of Texas Taekwon-Do

Myself and my instructors have gained valuable information and knowledge from the premium members section for Schools. It's great to see from other instructors the different and inventive ways of teaching the old drills.

VIII Degree, Ireland

I've found TKD Coaching a great resource not only for learning but also for refreshing information that has been lost or forgotten. If you're serious about your Taekwon-Do then this site offers a unique way for students to learn and also for instructors to sharpen their knowledge, keep up the good work.

VIII Degree, United Kingdom

TKDCoaching.com is one tool every part timer and professional needs for today's competitive environment. That's both on the mats and running a  successful business. This is not the run the mill on-line flashy tutorial. This is for seriously committed ITF fanatics who are addicted to depth in their study of all things Taekwon-Do.

7th Dan Irish Taekwon-Do Association

I credit TKDCoaching for most helping me earn my 3rd degree black belt this past year.

You see, our school had transitioned to ITF just a few years ago – and since that time, myself and the other instructors have focused on helping our color belts and 1st degree black belts with their new forms. I thank you for all that I have learned and gained from your website/videos/resources!

USA

The detail in the patterns, the energetic Master Hutton, as well as so many of the countless other videos I have enjoyed. You have put together an amazing resource which has helped me to achieve black belt. The new app makes it even better again.

Cork Ireland

I promised myself I would sign up to TKDCoaching after successfully grading for my black belt at just 48 years old. I just wanted to say a quick thanks, for the videos and the work you have done to build TKD Coaching. There is a lot of instructors info that will be invaluable.

Ireland

TKDCoaching allows me and my team to improve our performance of ITF Patterns as well incorporate the Kicking, Breaking, Sparring and Kid's Seminars into our teaching. Now when teaching ITF patterns, if a question arises we can quickly access the video content for ourselves or to share with the student so that they understand the proper form and why it's important.

USA

We have approximately 40 groups practicing in different cities, towns and villages around the Northern Finland, and over 20 instructors conducting the classes. Six of our instructors joined TKDCoaching Premium for Clubs together to gain ideas that we can teach not only to our own classes but to our colleagues as well, so that the whole club can enjoy the content. TKD Coaching is a great resource to find ideas, lesson plans/themes and drills for many different aspects of our beloved art.

Finland

I originally joined in desperation because I was so frustrated with my lack of progress and confidence in breaking, but I am now making great strides thanks to the wonderful instructional videos and gaining so much more than that.

Ireland

Many people don't realize how much time and energy it takes to develop such a beautiful and educational ITF Taekwon-Do website as this! Respect and thank you very much! Tae Kwon, Master Hennie Thijssen, Netherlands

The Netherlands

Congratulations on 5 years. The site has grown so much since the launch and has become one of the must have resources for ITF TKD. Continued success Master McPhail.

Ireland

Thank you Sir for the vision and true perseverance to see a massive task through. Your dream has benefited us all. Happy 5 Year Anniversary!

New Zealand
A clip from our new video release coming this month
Be notified about new videos.
We'll also send you a free Premium Video.
Which best describes you?