The TKDCOACHING APP is now available for free download.
We have designed a very simple app with the primary goal of making it easier to watch our videos.
Download the app and instantly watch over 40 free videos. If you are a Premium member  you won't have to remember your password again and you can download the Premium Videos to your device to watch off-line.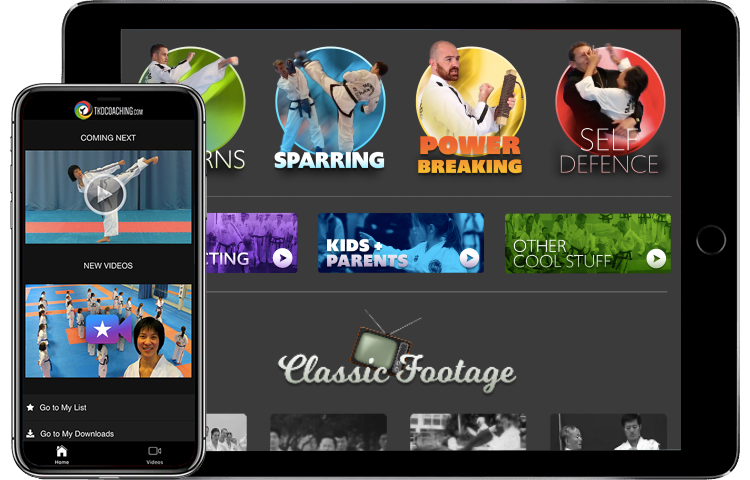 AVAILABLE ON IOS AND ANDROID
If you are not currently a member, download the app then watch all our free videos and even upgrade to a Premium Account if you wish right there in the App.
Premium Members have access to all our Videos – highlighted with our Premium Star.
Premium Members can Download Videos to their Device
Premium Members can save Videos to MY LIST to watch later.
Learn more about our
PREMIUM MEMBERSHIP HERE.