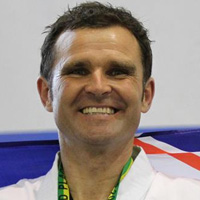 Jon Sawden is a III Dan Instructor with over 30 years Taekwon-Do experience.
He was a Gold, Silver and Bronze medallist at the ITF World Championships and one
World Cup (2014). He competed, trained and taught in Russia, Poland, Italy, Canada, USA, Papua New Guinea, Australia, Jamaica and England.
He also trained under General Choi multiple times and instructed many seminars in New Zealand and abroad.