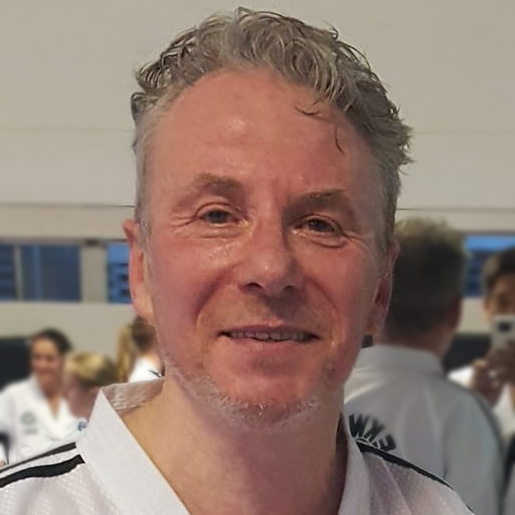 Master Wallace started training in Taekwon-Do in 1977 in Elgin, Scotland. He promoted to 9th Degree Grand Master in 2022.
He was one of the founder members of the United Kingdom Taekwon-Do Federation (UKTF) where he was on the Board of Directors from 1993-2007. He served on the ITF Scotland Board of Directors from 2010 as Treasurer, Secretary General, and also as 3rd Vice President.
During his own competitive career, he achieved a large number of National and European medals along with a World Championship Gold Medal in 1984 for Power Test. Following this, he was the UK Assistant Coach for 3 years and the Scottish National Coach for 4 years and in that time, travelled to many European and World Championships. In recent years he has been the ITF Scotland Pattern Coach and now travels regularly to umpire at World and European Championships.