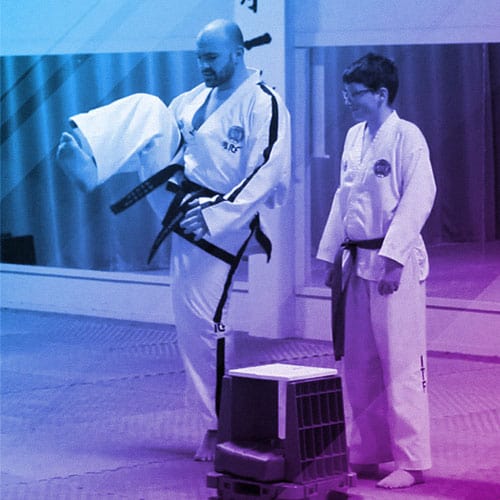 ABOUT THIS VIDEO
---
In this video Mr Brendan Doogan coaches two classes on breaking.
Firstly see how he teaches junior belts how to break in a way that builds their confidence and ability in a fun way. Then for the seniors Mr Doogan encourages the students to "go crazy" with the execution of their techniques to build the power required for big breaks. This is done alone, then with bags, then on the boards!
If you are interested in improving your breaking, or an instructor wanting a few new ideas for how to teach it, this video is for you.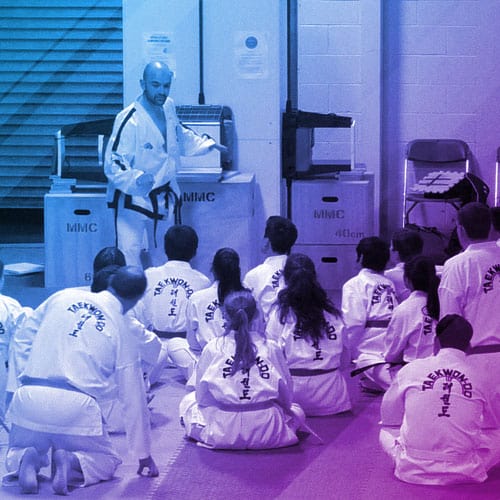 VIDEO HIGHLIGHTS
---
Practice! How to go from "terrible at breaking" to a World Champ.
Side kick break from facing backwards
Stamping through boards to gain confidence and the appreciation of the force required to break
Front elbow, knifehand strike and side kick breaks
Your back leg is where the power comes from
Does it hurt?
"Just Walk Away" AND MUCH MORE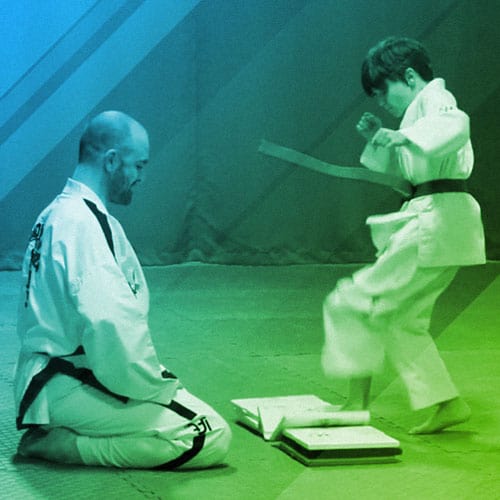 VIEW THIS VIDEO
---
If you're already a premium member & logged in you can view the full video here.
If you're not a Premium Member, but would like to purchase this video, please click on the button below.
Mr Brendan Doogan

World Champion & Expert Coach

Mr Doogan has trained for over 18 years and is an International Instructor, International Umpire, World Champion in Power Breaking, Assistant New Zealand Coach, and a member of the Standards and Discipline and Tournament Advisor Groups in New Zealand.

He also writes articles for Taekwon-Do Talk Magazine and for overseas publications, and has even done a Side Piercing Kick on top of an elephant!