TKDCoaching Expert Coach Interviews
Get valuable insights into these amazing martial artists in this series of special interviews.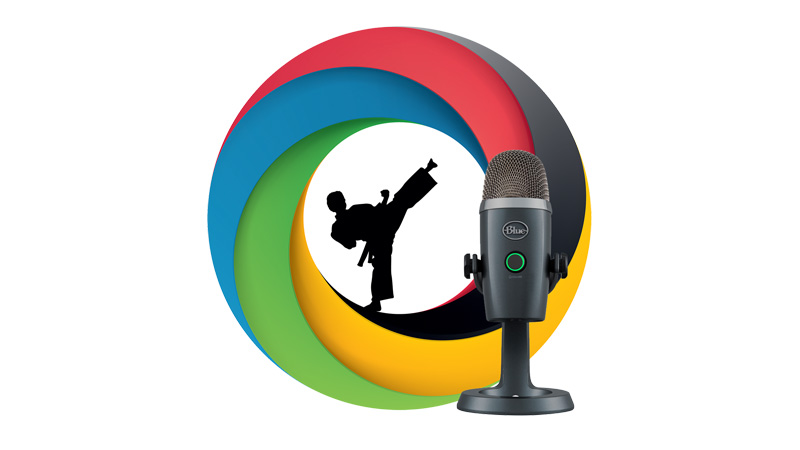 A Training Session with Master Wallace
Master Gordon Wallace is an 8th degree black belt ITF and Member of the ITF Umpire Committee
In this edited video of his training session you will see over an hour of enlightening tuition.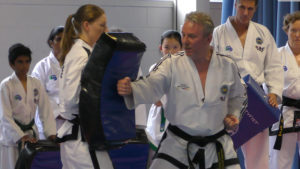 Women's Seminar by Master Joliette Trân.
A seminar especially for Women by Master Joliette Trân.
More and more women practice Taekwon-Do. They have good skills to perform in the different parts in Taekwon-Do. This martial art can help develop strong feminine people.
In this seminar Master Joliette Trân gives examples, exercises and discussion about how Taekwon-Do training can help build a strong character.
She also explores some subjects related to training that can impact health in long-term (nutrition, child birth, pelvic health, hormones, bone density).
Mobility Video Series - Hip Mobility
The hips are perhaps the most important area of the body to keep mobile and injury free for Taekwon-Do – especially as we age.
Instructors in particular will find this video useful for being able to guide students, regardless of age, with exercises to maintain  hip mobility.
TKDCoaching welcomes back Expert Coach Mr Mike Lowe for an in depth video of how to develop and maintain hip mobility.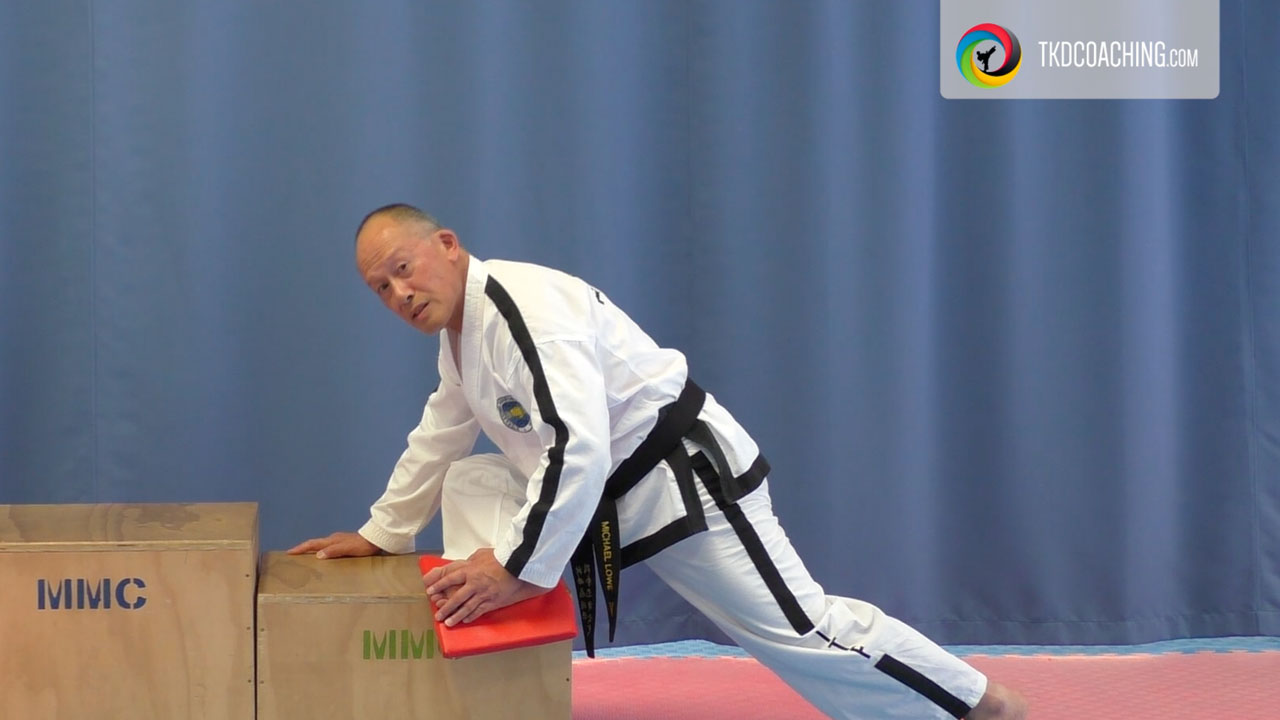 Plyometrics Workshop
A workshop designed to give Instructors all the tools they need to help their students with improving their jumping ability
A Training Session with Grand Master Lan
TKDCoaching was again privileged to film Grand Master Kim Ung Lan in a very special training session. Grand Master Lan spent over an hour with students of an Auckland club, in a surprise visit in 2017.
Grand Master Lan is well known for his generosity, kindness and authenticity. A true Grand Master who is so happy to share his knowledge.
Special Techniques Seminar
Join this half day Special Techniques Seminar and learn all about the five ITF competition special techniques.
International Umpires Course
We are privileged to bring to Premium Members this footage from inside an IUC.
It shows excepts of the course is the required qualification for umpires to be eligible to official at all ITF international events. It was conducted by two members of the ITF Umpires Committee: Master Alberto Katz and Master Kurt Ottesen.
While the audio is not great at times, it still offers a valuable sneak peak inside an IUC. You will see it is often good humoured with the attendees enjoying themselves in the process of becoming qualified umpires.
This video is over 2 hours and 8 minutes long with lots useful information for competitors and umpires. It is not for sale but only available to Premium Members to watch here. Thanks to Master Katz and Master Ottersen for their generous permission for TKDCoaching to publish this video.
ITF Umpires Course
ITF Umpires Course conducted by International A Grade Umpire Mr Grant Eccles.
Mobility Video Series - Foot & Ankle Mobility
TKDCoaching welcomes back Expert Coach Mr Mike Lowe for an in depth video of how to develop and maintain foot and ankle mobility.
Good foot and ankle mobility is an important, but often overlooked area that directly impacts our ability to perform at our best in Taekwon-Do. Everything with regard to force production and balance relates to how we are connected to the earth. If our feet and ankles are in good shape then it increases our effectiveness.
Purchase the full video to to own this 1  hour 25 minute session of useful information and exercises to help improve your foot & ankle mobility. If you are a Premium Member… of course, you can watch it for free here.
A Private Lesson with Master Mark Hutton
Master Mark Hutton takes a one on one lesson on basics, kicking, Toi-Gye and Choong-Moo patterns
Sports Science Video Series - Balance
Balance is one of the most "struggled with" aspects of TKD according to the feedback we receive here at TKDCoaching. So we are proud to bring you a video exclusively on BALANCE in this new Sport Science Series by Carl van Roon.
Mr Van Roon breaks the session into three sections: Alignment, Strength and Proprioception. The importance of each of these perspectives is clearly explained and applied to our needs as Taekwon-Do exponents.
Purchase the full video to join Carl van Roon in over 45 minutes of useful information and exercises to help improve your balance. If you are a Premium Member… of course, you can watch it for free here.
Master Class with Master Mark Hutton
Master Mark Hutton takes a group of over 35 year olds through an insightful session.
Improve Mobility
Want to be able to move better, perform better and be pain free? In this 90 minute Master Class with Mr Like Lowe you will learn the concepts behind a new way of mobilising as well as 30 minute detailed instructional workout.
This video includes a 26 page PDF of notes to accompany the video.
Master Class with Master Mark Hutton
Join over 100 students for this one hour Master Class with Master Hutton
Master Hutton Seminar
Master Mark Hutton is a no-nonsense Taekwon-Do Master from Scotland who says it like it is and walks the walk!
This seminar will change the way you think about Taekwon-Do!
Basic Kicks with Master Patterson
This video was filmed just weeks before Gray Patterson was promoted to 7th dan Master in July 2015. You can see him demonstrate five of Taekwon-Do's basic kicks (front snap kick, turning kick, reverse turning kick, side piercing kick, back piercing kick) and explain them in great detail.
If you want to know exactly how to perform these basic kicks, improve your technique, or get even more great ideas as an instructor, then check out these videos.
Kicking Class with Master Daher
Master Michael Daher has a genuine love for Taekwon-Do and for helping others, which can clearly be seen in these clips.
SELF DEFENCE BLOOPERS
From the self-defence syllabus videos – and here are a few out-takes from our video shoot. This was one of the first videos we filmed for the website.