Full access to all Premium videos for you and up to 10 club members! (extended to 100 members during Covid19 club closures)
Full streaming access to all the full videos and the ability to download to the App on IOS and Android for off-line viewing
Access for all your team to download resources including books, training schedules and more!
The Club Instructor or administrator verifies those who will be granted premium access for the year
Easy upload of your entire club list for instant access for your members
Amazing value at less than $7 per week paid annually
NOTE: The normal member allocation has been increased to 100 to assist clubs while they are closed due to Covid19. Use this membership to keep your members engaged with the many hours of videos including a new section on lessons for children.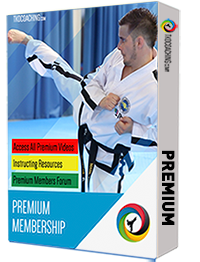 Master Val Douglas
"Myself and my instructors have gained valuable information and knowledge from the premium members section for Schools. It's great to see from other instructors the different and inventive ways of teaching the old drills."
Mr Henri Savilamp
"Six of our instructors joined TKDCoaching Premium for Clubs together to gain ideas that we can teach not only to our own classes but to our colleagues as well. TKD Coaching is a great resource to find ideas, lesson plans/themes and drills for many different aspects of our beloved art."
Master Sandy Dunbar
"TKD Coaching has provided a unique coaching tool that should be utilised by everyone in Taekwon-Do! It is a mainstay in our furthering education for Instructors and always used in staff training development. To not have this as part of your syllabus is like teaching without the manual. Respect to all involved in this wonderful compilation of tutorials."